E X T R A O R D I N A R Y G E R M A N S H O R T H A I R E D P O I N T E R S
Established in 1970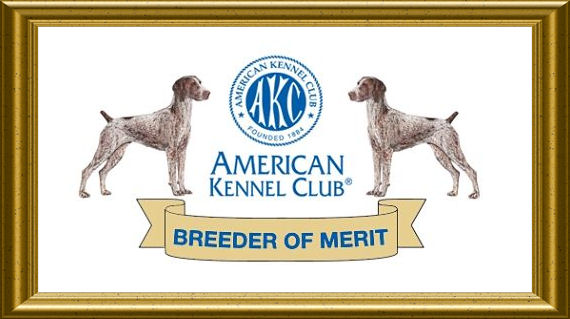 AKC Breeder of Merit



Home

Bleugras
History
The
Breed
Our
Services
Our
Dogs
Our
Family
New
Titles
News
Archives


Family
Life
In The
Field

Puppies



Testimonials

Stud
Dogs
Past
Dogs
Contact
Us



Welcome to the Bleugras German Shorthaired Pointer website!

"Every boy deserves two things...
a dog....
and a mother to let him have one!
Quote by Robert Benchley
"I think dogs are the most amazing creatures... For me they are the role model for being alive."
Quote by Gilda Radner
"Whoever said you can't buy happiness
forgot little puppies."
Quote by Gene Hill

History is full of more
examples of the faithfulness
of dogs... than of friends!
---
Announcements & Bleugras News 2019
---
EXCITING INTERNATIONAL NEWS!!!




from London, England




2019 Crufts

Best Opposite Sex!!
March 7, 2019


Night Force U Believe In Magic

"

Anathea

"
(DKCH, SWEDCH, HJCH Magnum Hunter Jack & DKCH, SWEDCH, HJCH Bleugras Barretos Brasil Beyond VJP)
H: Gabriele Stafuzza O: Luigi Cocchi & Serenella Cerri B: Ágnes Nácsa &

D

á

vid

M

áté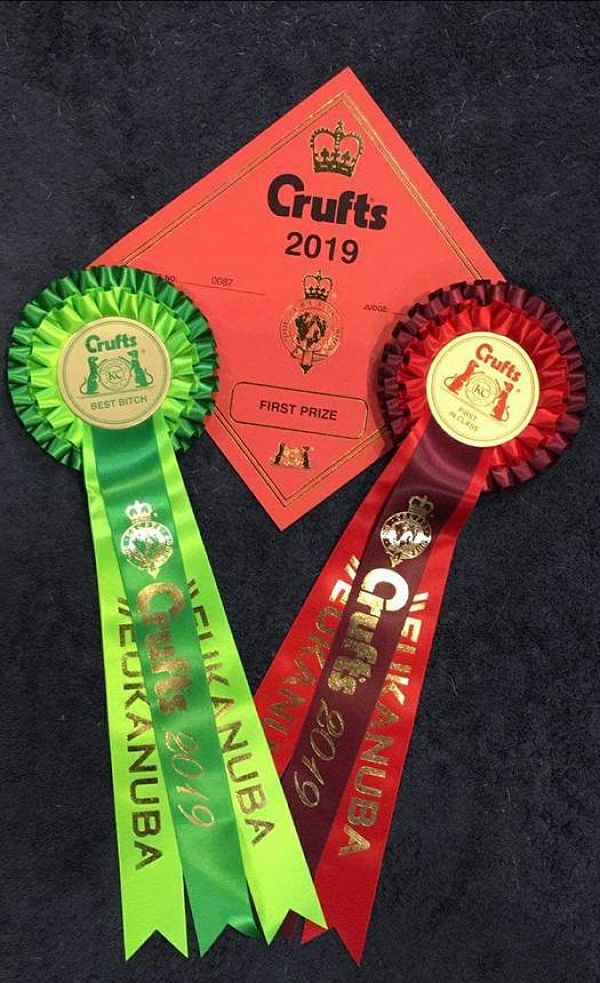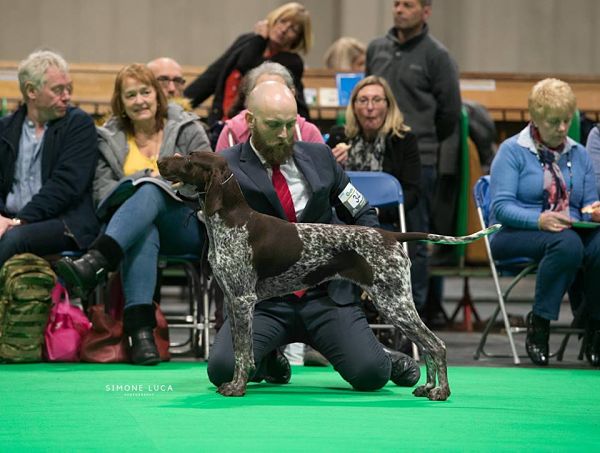 Super Congratulations!! We are so proud to have contributed!!
"Anathea" is the Granddaughter of our Lin/Dallas Litter.
---

---
Best

Veteran!

Award of Merit!


and Granddam of the

BOS

winner in
London, England at 2019 Crufts!!!
March 15, 2019


Ch Bleugras Forever-N-Ever Amen

"

Dallas Rose

"
(BIS Ch Brumar BTO Stone Mtn Bleugras & Ch Bleugras BTO Summer Thunder
H & Co-O: Amanda Roberson B: Eve Gale Parsons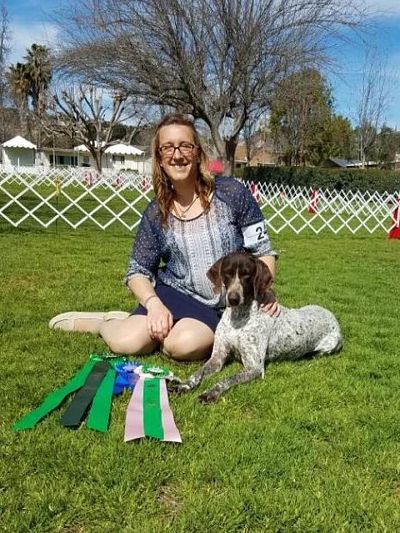 Thank you Amanda!!!
---

---
"Sweet Pea" goes Winners Bitch

and

Best of Winners

for a
3 point
MAJOR
win!!
Mid-Kentucky KC - j: Timothy Catterson - March 14, 2019
Bleugras N' Renegade Even Me!
(GrChG TRF White River Howlin' At The Stars, JH & GrChS Bleugras N' Renegade Pardon Me Boys!!)
H: Patty Huffman Co-O & B: Eve Parsons & Patty Huffman
Way to go superb handler co-owner Patty Huffman!!
---

---
Remember When...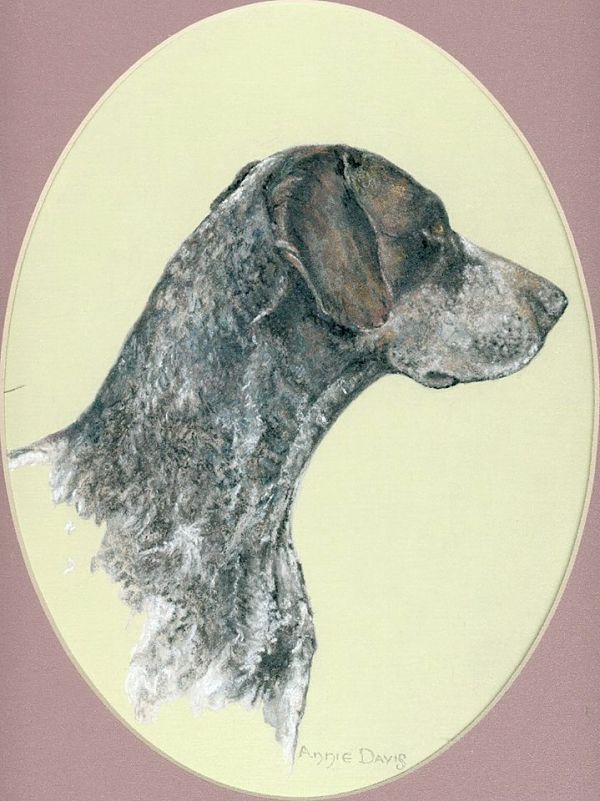 Ch Unwillyn Trickadekaphobia
(Ch Minado's Parade Drum Major & Ch Unwillyn Sweet Satisfaction)
B-O: Paul & Andi Owens
"Jason" is a major contributor to "Bleugras".
Produced 49 CHs (or more).
---
United States News

International News





"

Ellie

"

is just revving her engines in
Sunny California!!


Winners Bitch,

Best of Winners,

Best of Breed
and

Best Puppy


for her first point at7

months!!




January 13, 2019




Bleugras N Oakcreek's Fastest Girl In Town


(GrCh Bleugras Guitar Slinger
& Ch Bleugras Forever-N-Ever Amen!)



H: Amanda Roberson Co-O & B: Amanda Roberson
& Eve Gale Parsons

Congratulations Amanda & Ellie!


---

More news in our news archive.
TO INFINITY AND BEYOND!
Just 11 points shy of achieving the #1 GSP title, Buzz Lightyear was mysteriously killed. The full story and much more in a
Tribute to Buzz Lightyear on this page.







"

LINA

" is leaving her mark
in Brazil!!
2

BESTS OF BREED


and back to back


Sporting Group 4

!!!!




CKBC - May 29, 2017





Am Ch Bleugras Barretos To Linfinity & Beyond




(AR/BR GrCh Barretos Linsanity & Ch Bleugras Forever-N-Ever Amen!)
H: Daniel Lima Co-O: Daniel Lima & Matinas Suzuki Jr
B: Eve Gale Parsons
Congratulations!!!!


---







Updated

03-16-2019

Changes may affect multiple pages.







Home

| Bleugras History

| The Breed |

Our Services

| Our Dogs | Our Family | New Titles | News Archives

Family Life | In The Field | Puppies | Testimonials | Stud Dogs | Past Dogs | Links | Contact Us


Copyright © 2002 - 2019 Bleugras GSP's/ Eve Parsons
All Rights Reserved
Please do not take graphics without permission
Our graphics are not public domain